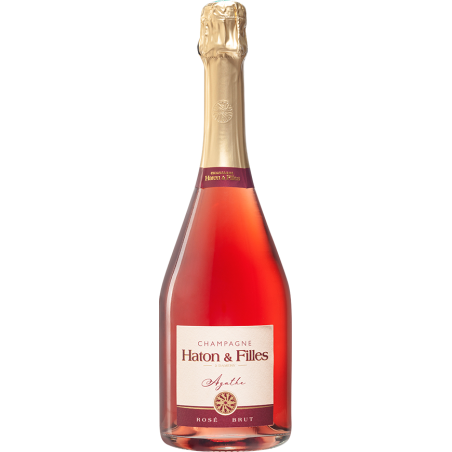  
To serve between 6°C and 8°C
100% Pinot Noir. Blended rosé Champagne.
20% wine of the year and 80% reserve wine. Vinification in vats. 24 months on lees.
Bold effervescence forms a magnificient ring of persistent white foam. Its robe is dense but perfectly clear, with raspberry highlights. The nose is initially powerful and expressive, with gooseberry, cherry and violet notes. Aeration brings out hints of dried flowers and figs. The attack is mild and generous. The structure is full. The final notes are berry. 
9 g/L 6 months before shipping. 
Filet of beef and pureed potatoes with ginger butter. Strawberry pie.