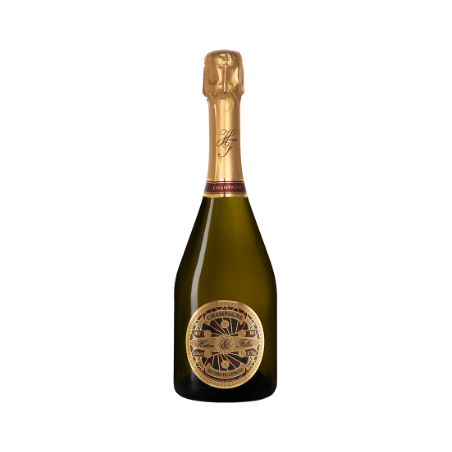  
To serve between 6°C and 8°C
40% Pinot Meunier, 30% Chardonnay and 30% Pinot Noir.
100% reserve wines. Vinification in vats. 36 months on lees.
A multitude of fine bubbles for a thick ring of bold effervescence forms a ring of white and creamy foam. Its robe is perfectly brilliant straw yellow. The nose is initially intense and powerful, with notes of mirabelle and apricot. Hints of fig, grilled almonds and stone fruits make the taste more complex. The final note is orange zest. The attack is ample and generous. The structure has beautiful volume and nice vinosity. The final note has great persistent. 
9 g/L 6 months before shipping.
Chinese shrimp dumplings. Sachertorte (chocolate Viennese cake with apricot marmalade).